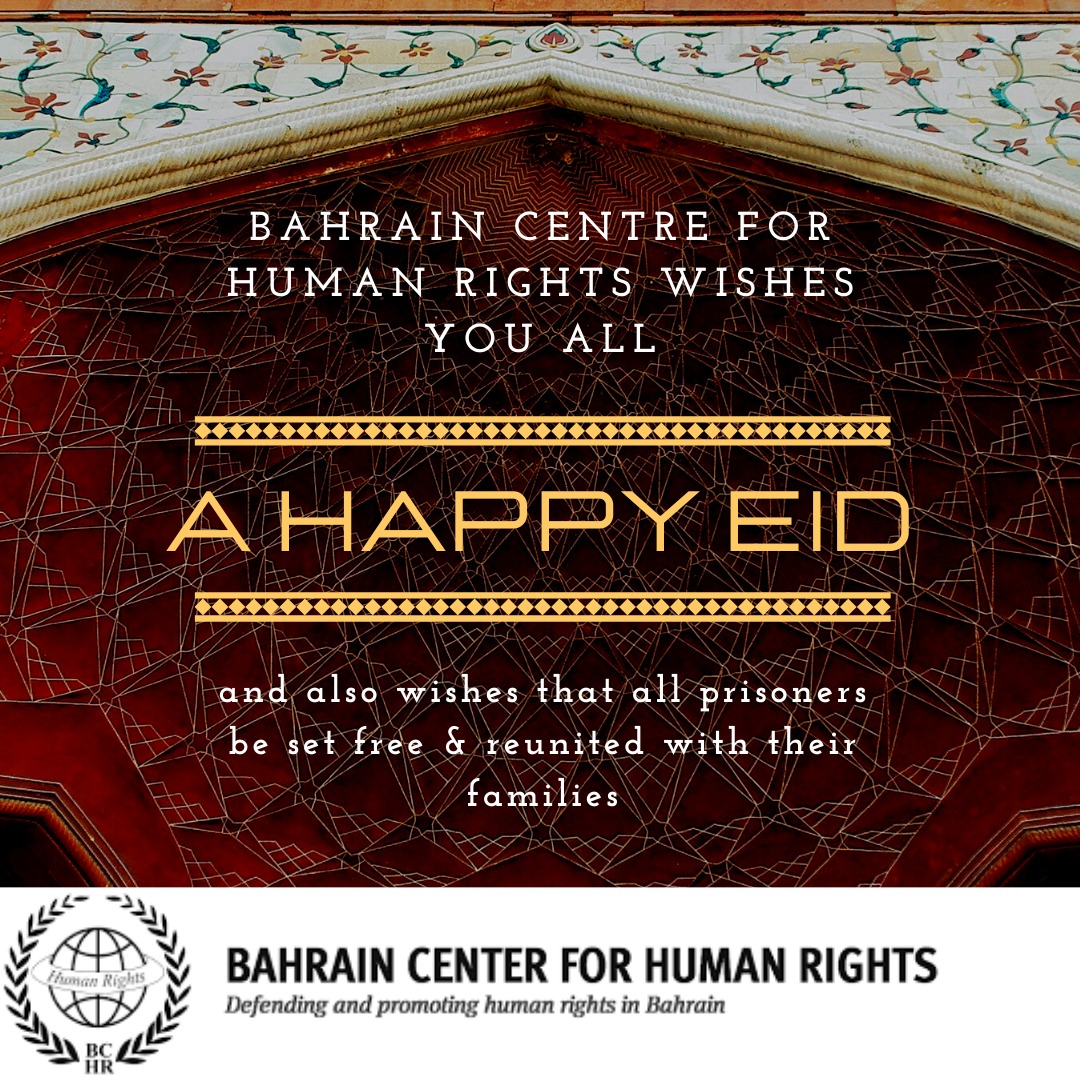 The Bahraini authorities must end their campaign against all those who voice dissent and work to release all political prisoners as a prelude to starting a comprehensive national dialogue that will turn the page on a decade of turmoil.
Eid al-Adha 2021 is the eleventh since the uprising of 14 February 2011. Since then, hundreds of families have been separated by either imprisonment or enforced exile. Families are worried about their loved ones in prisons, especially with the current pandemic; of those, twenty-seven families are in constant fear of losing their sons who are on death row. 
Over a decade, hundreds of people were prosecuted on charges of rioting, illegal assembly, spreading false news, inciting hatred of the regime, and terrorism-related crimes in trials that have not followed the minimum of international fair trial standards. Dozens were handed down harsh sentences, including death, in mass trials, which invariably violate the right to a fair hearing and fail to properly consider individual conduct. Dozens of prisoners of conscience, who should have not been prosecuted nor imprisoned for exercising their rights to freedom of expression, association, and peaceful assembly, are sentenced to lengthy terms for peaceful activism.  Moreover, there have been constant reports of authorities' failure to respect minimum rules for the treatment of prisoners, including the denial of their right to health, resulting in the Covid-19 outbreak in Jau prison in April 2021, and ill-treatment, which latest was against Dr. Abdul Jalil Al-Singace, who is serving a life sentence in Jau prison. These prisoners and their families deserve to get their life back. 
"Bahrain needs to turn the page on a decade of human rights violations and political turmoil. It is time for families to be reunited, whether they are in exile or prison," said Nedal al-Salman, president of Bahrain Center for Human Rights (BCHR). "The release of political prisoners is the necessary first step to pave the way for a constructive national dialogue that brings together all parties and lays the foundation for a new era in Bahrain, and today's Eid is an ideal time for such a step."
Accordingly, BCHR calls on the government of Bahrain to
commute all the death sentences;
void the convictions of prisoners of conscience,

 

release all political prisoners;
stop persecuting opponents,
and seriously work on a comprehensive national dialogue to end the 10-year political unrest.